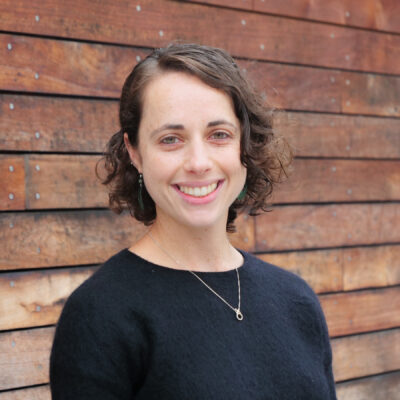 Laura Schmahmann
Ph.D. Student - City & Regional Planning
Email
laura.schmahmann@berkeley.edu
SPECIALIZATIONS
My research focuses on perceptions of the value of different jobs and the role of job creation and economic development strategies in reinforcing these perceptions of value in the context of a post-industrial society.
EDUCATION
Bachelor of Planning (Honours Class 1), University of New South Wales
Master of Philosophy (Planning and Urban Development), University of New South Wales
COURSES TAUGHT
CYPLAN 113A Economic Analysis for Planning (Course Instructor Summer 2021)
CYPLAN 220 Urban and Regional Economy (Methods Instructor Spring 2021, Fall 2022)
AWARDS & RECOGNITION
Michael B. Teitz Fellowship, UC Berkeley (2022)
Regents Fellowship for Graduate Study, UC Berkeley (2020-2025)
Commendation for NSW Planning Institute of Australia Young Planner of the Year (2015)
UrbanGrowth NSW Top-up Scholarship, UNSW (2015)
Australian Postgraduate Award, UNSW (2014)
NSW Planning Institute of Australia Award for Outstanding Student Project (2013)
Elias Duek-Cohen Urban Design Award, UNSW (2012)
Walter and Gillian Bunning (Travel) Scholarship, UNSW (2011)
Planning Institute of Australia (NSW Division) Prize, UNSW (2010)
Landcom Prize, UNSW (2009)
Publications
Schmahmann, L., Poorthuis, A., & Chapple, K. (2022). Pandemic polycentricity? Mobility and migration patterns across New York over the course of the Covid-19 pandemic. Cambridge Journal of Regions, Economy and Society.