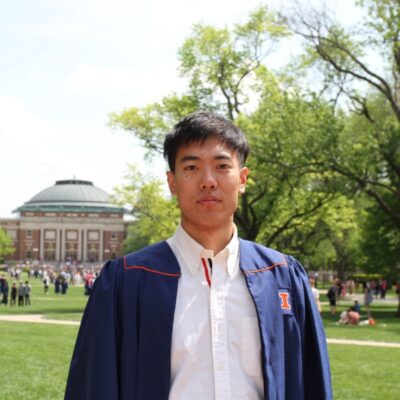 Yuheng Huang
Abbey MRED+D Student, Class of 2024
EDUCATION
University of Illinois at Urbana-Champaign, B.S. in Architectural Studies
Role Before MRED+D
Project Coordinator, Construction, China Construction America
Bio
Yuheng Huang is a talented and dedicated individual from Changchun, Jilin, China. From an early age, Yuheng exhibited a remarkable aptitude for creativity and problem-solving, which inspired him to pursue a major in Architecture at the prestigious University of Illinois at Urbana-Champaign. During his studies, Yuheng developed a deep understanding of design and a passion for bringing his ideas to life.
Following graduation, Yuheng began his professional career as a project coordinator at a reputable construction contracting firm. Through his hard work and dedication, he quickly gained a broader understanding of the industry and honed his skills in project management, earning the trust and respect of his colleagues and clients alike.
In his free time, Yuheng is an accomplished motorcyclist with a talent for both racing and mechanics. He derives great pleasure from pushing himself to the limits on the track and improving the performance of his bikes. Yuheng's passion for motorcycles is a reflection of his love for engineering and design, as well as his commitment to finding innovative solutions to complex problems.
Currently, Yuheng is pursuing a graduate degree in real estate development at UC Berkeley, where he is focusing on the financial aspects of the real estate industry. He is motivated by his desire to create sustainable and innovative structures that benefit both people and the environment.