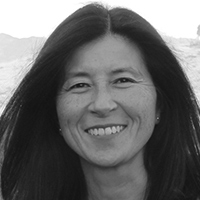 Susan Moffat
Program Director, Future Histories Lab
Address
503 Bauer Wurster Hall
Address
503 Bauer Wurster Hall
Email
susanmoffat@berkeley.edu
EDUCATION
MCP with a concentration in Urban Design, UC Berkeley
A.B. History and Literature from Harvard College
MA Columbia University Graduate School of Journalism
BIOGRAPHY
Susan Moffat is the project director for the UC Berkeley Global Urban Humanities Initiative.  She coordinates the academic program, organizes symposia, supports the development of publications, and conducts outreach across disciplines to faculty, graduate students, and the off-campus community. She is responsible for grant management, budgeting, fundraising, curriculum coordination, and communications.
Susan also teaches courses in the Initiative, including a course on Cities and Bodies, an interdisciplinary colloquium and a course on mapping and storytelling.  Her research focuses on issues including perceptions of nature and culture in public space, parks, homelessness, and methods of spatial narratives.  She has also has taught planning and leadership development at San Jose State University and UC Berkeley's Center for Cities and Schools.
As a curator, Susan has mounted exhibitions on cartography and on the San Francisco Bay shoreline.  Her oral history and mapping project, Atlas of the Albany Bulb, collects place-based stories from users of wild space at the urban edge, including unhoused people and artists, and was part of the SOMArts Cultural Center exhibition Refuge in Refuse:  Homesteading Art and Culture Project. She also served as a consultant on the Detour audio tour of the Albany Bulb.  She organized symposia including Mapping and Its Discontents and Art, Politics, and the City in Mexico and China; and, in collaboration with the Arts Research Center, Reimagining the Urban and Public Art/Housing Publics: Conversations on Art and Social Justice.
Susan has worked in the fields of affordable housing, environmental planning, land conservation and regional planning advocacy, and journalism.  Her writing on Asian cities, ethnicity and place, and environmental issues has been published in The Wall Street Journal, the Los Angeles Times, Fortune, Planning, and the edited collection The Misread City:  New Literary Los Angeles.