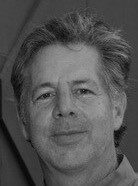 Ricardo Capretta
Lecturer in Real Estate Development + Design
BIOGRAPHY
Ricardo Capretta is President of Capretta Architecture + Planning + Building, a real estate full service design, development and Investment Company. Since 1992, he has completed over 8,250,000 square feet of office, retail, residential and industrial transactions valued at over $1.6 billion. Mr. Capretta was the founder of Westrust, a distressed asset buyer that started acquiring non-performing loans and real estate from the US Government and large banks in the depth of the 1992 recession. Previously from 1987 to 1991, he was Managing Partner for Katell Properties, a regional Southern California office, R & D and industrial developer. Currently, CAPB is focused on completing a large 70-acre master planned redevelopment project in Northern California, the Nut Tree, and designing and developing "Positive Energy" sustainable green design residential properties. Mr. Capretta received a Bachelor's of Architecture from UC Berkeley in 1981, a MBA from UCLA in 1984 and a Masters in Architecture & Urban Planning from UCLA in 1985.
The Capretta Family sponsors an annual Scholarship Fellowship for students at UC Berkeley and UCLA. Mr. Capretta served as the Chairperson of the Dean's Advisory Council for the College of Environmental Design at UC Berkeley, on the Board of Directors for the Sonoma Botanical Gardens and is a Sustaining Board Member for the UCLA Ziman School of Real Estate. He currently is a lecturer in the UC Berkeley MRED+D program and previously was a Visiting Professor at the UC Davis Graduate School of Management teaching Real Estate Development and Finance. Ricardo Capretta is a licensed Architect in the State of California, served for six years on the Mill Valley Planning Commission (twice as Chairperson) and is active with assisting Foster
Care children in California. Mr. Capretta currently resides with his wife Lisa in Mill Valley, California, and has three children.