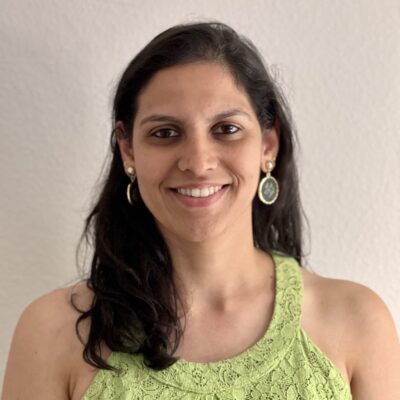 Revati Rajwade
Abbey MRED+D Student, Class of 2024
EDUCATION
Indian Education Society's College of Architecture Mumbai, Bachelor of Architecture
Role Before MRED+D
Assistant Manager, L&T Realty
Bio
Revati joins UC Berkeley's MRED+D program after nine years of work experience in the architecture and real estate industries in India. She has managed a diverse portfolio of residential, commercial, mixed use and healthcare projects measuring more than 11M square feet.  During her tenure at L&T Realty, Mumbai she worked on master planning to maximize profitability, managed project cycles from conceptual design to client hand over and was an integral part of a land lease deal. Later, she wanted to gain global project experience and exposure to BIM technology. Hence, she went on to join Cannon Design and worked on US based healthcare projects. Revati strongly believes in using her knowledge for the benefit of society and has done a few pro bono projects for the differently abled in rural India.
Revati was drawn to the MRED+D program since it amalgamates the role of a designer and of a real estate professional. Through the program, she wants to gain holistic understanding of real estate markets and the industry's financial aspects. Post MRED+D, Revati aims to enhance functionality and sustainability and ensure accessibility for the disabled in all her projects. Through her work solutions, she wants to break the industry belief that design sensitivity and financial feasibility cannot be achieved together.
On a personal note, Revati loves painting and exploring traditional forms of art. She has keen interest in writing and architectural journalism and has a few published articles to her credit. She enjoys travelling and understanding local culture, markets and people. Revati is mesmerized by scenic landscapes and is looking forward to the stunning views, hikes and outdoor activities in the Bay Area.