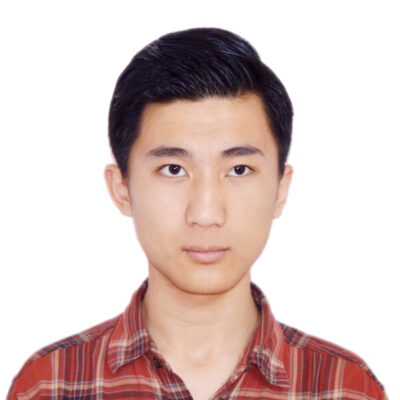 Peilin Guo
Abbey MRED+D Student, Class of 2024
EDUCATION
New York University, B.S. in Real Estate
Role Before MRED+D
Real Estate Intern, Yves Saint Laurent
Bio
Peilin Guo, a highly motivated and dynamic young professional in the real estate field, originates from Beijing, China. He earned a Bachelor of Science in Real Estate from New York University, graduating summa cum laude, and has gained invaluable experience through a variety of internships and industry certifications. Peilin's diverse academic background includes a yearlong program in Urban Economics at Fudan University in Shanghai, where he served as a research assistant at the Fudan Consumer Market Big Data Think Tank, contributing to the "Shanghai Consumption Big Data Monitoring Report."
Prior to enrolling in the MRED+D program at UC Berkeley, Peilin honed his skills in corporate real estate through internships at Yves Saint Laurent America Inc. and Panasonic Corporation of North America. Additionally, he gained expertise in investment banking and real estate private equity during his internships at Everbright Securities Co. and Beacon Capital Partners, respectively.
Peilin's decision to pursue a master's degree in real estate development is fueled by his desire to create sustainable, innovative urban environments. As a CED Fellow, he is committed to acquiring the necessary skills and knowledge to effectively manage strategic large-scale projects from conception to completion, particularly in emerging markets like China.
In his free time, Peilin takes pleasure in exploring new cities, learning about different cultures, and connecting with people from diverse backgrounds. His language proficiency in Mandarin, Cantonese, and English enables him to communicate effectively in various international settings. With a steadfast passion for real estate and a dedication to continuous learning, Peilin Guo is poised to make a lasting impact on the future of urban development.