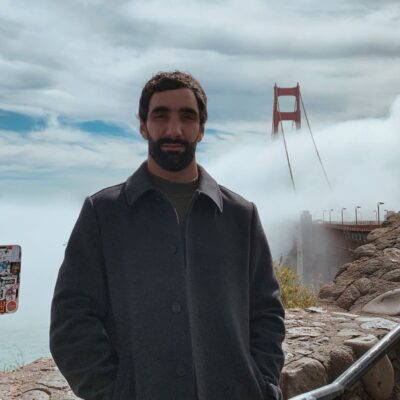 Luis Miguel Revoredo Sifuentes
Abbey MRED+D Student, Class of 2024
EDUCATION
Universidad de Limia, Bachelor of Architecture and Project Management
Role Before MRED+D
Head of Real Estate Development, Los Portales
Bio
Luis Miguel is a Peruvian architect who joins the MRED+D program with more than eight years of interdisciplinary professional experience. Having graduated in Architecture from the University of Lima, Luis Miguel initially worked in some recognized design firms and participated in architecture competitions and various theoretical investigations in the field. Last but not least, until less than a year ago, he was a professor of architecture design at his alma mater.
However, and being the reason for which he joined the program, Luis Miguel has six years of experience in real estate development, working in the area of projects, sales, customer service and, during the last four years, evaluation of real estate projects. As a developer, Luis Miguel has led more than 15 land purchase operations for housing construction. This management has meant more than 300 million dollars in billing and most importantly, the development of more than 3,500 new homes for Peru – a country with a great demand for unsatisfied housing.
Luis Miguel's professional and interdisciplinary career has allowed him to have a holistic vision of the way the real estate business develops in his country. He has participated in the design stage at the hands of specialists, engineers, lawyers and architects, as well as in the approach of efficient commercial processes and planning of customer service and post-sale. In this way, and with prior knowledge, the decisions, projections and evaluations that Luis Miguel has developed during his last years have been able to be more precise and with a preventive vision that allows greater visibility in the investment.
Luis Miguel joins this program very excited, because he understands that real estate development means creating innovative solutions, and that the way to do it is by learning from other capable professionals, having coherent discourses, experiences and professional applications that can be debated. Thus, with the generation of value, it is possible to continue generating housing not only for Peru, but for the world. Leaving routine aside, Luis Miguel really enjoys doing sports every day: going to the gym or for a run. He really likes art: painting and designing. He also loves the movies, going for a walk – but above all, what he likes to do the most is, without a doubt, have a good talk.