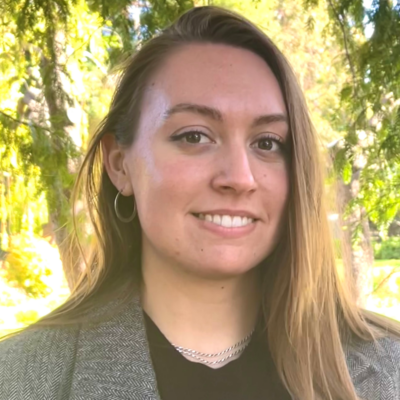 Kristina Kalcic
Abbey MRED+D Student, Class of 2024
EDUCATION
University of Michigan—Ann Arbor, B.A. in Anthropology
Role Before MRED+D
Project Coordinator, The Pillar Group, LP
Bio
Kristina is a Bay Area native, born and raised in Mountain View. Her exposure to real estate began early, through her family's commercial real estate business. With the goal of expanding her perspective beyond her hometown, she earned a Bachelor of Arts in Anthropology from University of Michigan – Ann Arbor and studied abroad with the Semester at Sea program, where she was able to visit 13 countries across Europe, Africa and South America. Her broad undergraduate studies in the humanities, social sciences and her travels gave her an appreciation for other cultures and ways of living.
Following graduation in 2019, Kristina returned to California to work with the family business as an Office Administrator and later a Project Coordinator. She gained exposure to leasing, asset management, design, construction management and property management across multiple asset classes. The small team environment allowed access to and involvement in nearly every area of the business. Her experience gained from working on the ownership side of real estate emphasized the dual importance of both design and finance, and how they have to be in agreement to allow any new project to move forward.
In the MRED+D program, Kristina is excited to learn more about construction and project management, as well as learn new skills in real estate finance and market analysis. She is looking forward to digging into the how, when, and why to develop real estate, as she will need to answer those questions in the next phase of her career. She plans to become a fourth-generation real estate owner-operator and is excited to add developer to that list. After completing the program, she would like to be able to oversee development efforts for the company and make a positive impact in her community by building resilient real estate products that will be beneficial for both owners and users for many years to come. In her personal life, Kristina enjoys rowing competitively, running slowly, cooking but not following the recipe, and spending time with her dog Luca.