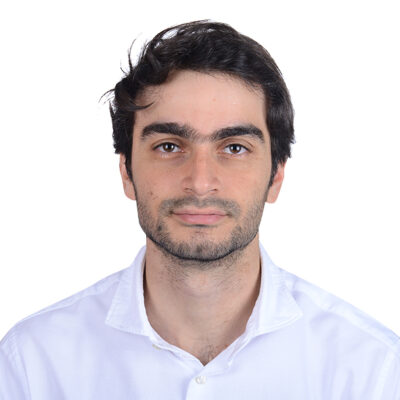 Haroon Binladin
Abbey MRED+D Student, Class of 2024
EDUCATION
SOAS University of London, M.S. in International Management - MENA
Geneva Business School, B.S. in Business Administration
Role Before MRED+D
Business Development, Marasem Construction
Bio
Haroon joins Berkeley's MRED+D program from Cairo, Egypt. After earning a bachelor's degree in business administration from Geneva Business School and an MSc from SOAS University of London, Haroon began working in the construction and real estate development industry in Egypt and the Middle East.
Throughout his career, Haroon has taken part in several infrastructure, commercial, and residential development projects working alongside local and international interdisciplinary teams. After being involved in multiple stages of development and observing the social, political, and economic impact, he decided to expand his knowledge in real estate by joining the MRED+D program at the University of California, Berkeley.
At Berkeley, Haroon hopes to immerse himself in a unique environment of leading developers, designers, and academics to strengthen his knowledge and gain exposure to a wide range of ideas in the industry. His goal is to intersect the fundamentals of real estate development with design in order to deliver more sustainable, resilient, and equitable development projects.
In his spare time, Haroon enjoys hanging out with friends, reading, snowboarding, diving, motocross and kite surfing. He also likes to travel and explore new places.