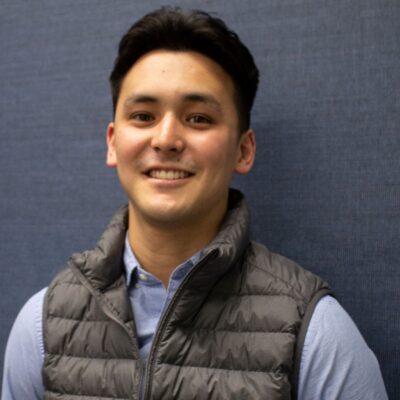 Eli Townsend
VP of BREC (Berkeley Real Estate Club) in the Real Estate Development Student Association and Abbey MRED+D Student, Class of 2024
EDUCATION
University of California, Berkeley, B.A. in Political Economy
Role Before MRED+D
Operations Analyst, Unlocked Brokerage
Bio
After graduating from UC Berkeley with a degree in Political Economy, Eli began working at a residential real estate start up as a member of the Business Operations team. Unlocked is a residential real estate brokerage that provides clients with data-driven home evaluation tools and a 1.5% cash rebate. Eli's role as a member of the business operations team was to conduct property valuations, disclosure analysis, oversee and design the closing process for Unlocked's deals in escrow, and to track the accuracy of their in-house valuations.
Feeling eager to learn and to contribute to something more, Eli became fascinated with urban design after reading Robert Putnam's Bowling Alone and Jeff Speck's Walkable City. Real estate development fascinates Eli because he believes it is the most powerful tool to shape the built environment, and he looks forward to not only learning about every step of the development process but challenging the definition of what we strive for as real estate developers.
When not thinking about real estate development, Eli likes to spend time playing soccer and tennis, cooking, and listening to / playing music. He plays on @sfyoungboysfc and tries to catch all the Tottenham games that he can. Feel free to give them a follow on Instagram!
As a Berkeley native, Eli knows lots about the Bay Area, so he invites his classmates to please feel free to reach out to him if they have any questions about restaurants, day trips, or anything else.