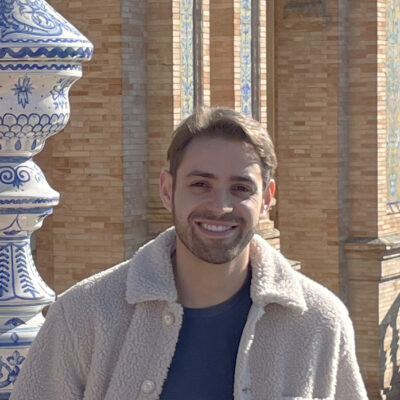 Daniel Cartín
Abbey MRED+D Student, Class of 2024
EDUCATION
Universidad de Costa Rica, Bachelor of Architecture
Hometown
Escazú, San José, Costa Rica
Role Before MRED+D
Project Architect, Self-Employed
Bio
Daniel is a registered architect based in Costa Rica. During his time as an architecture student, he was a proactive member of Techo, a Latin-American nonprofit focused on transitional housing for people living under extreme poverty.
With eight years of experience, he has worked in a range of different areas. His first job was for an award-winning local architecture studio, designing and launching its first luxury mid-rise apartment building. He later moved on to work for a well-established local real estate developer engaging in high-rise, mixed-use commercial building. He has also been involved in hospitality projects such as a rental unit for the Four Seasons Costa Rica.
During the past few years, he decided to pursue his own clients as a self-employed architect. He has worked on projects such as high-end residences, health facilities, and office spaces.
With the MRED+D degree, Daniel plans to pivot his career into the business side of commercial real estate development. He is particularly interested in the intersection of affordable housing and transit-oriented development.
In his free time, Daniel likes to visit new cities, read, hit the gym, and try out new restaurants.