EVENTS
Room One Thousand Presents Donna Graves + Chris Cornelius
Wednesday | Feb 1, 2023
6:00pm - 7:15pm
"Sedimented in Place: A Conversation on Embedded Values in Architecture"
Moderated by Shelby Kendrick, Room One Thousand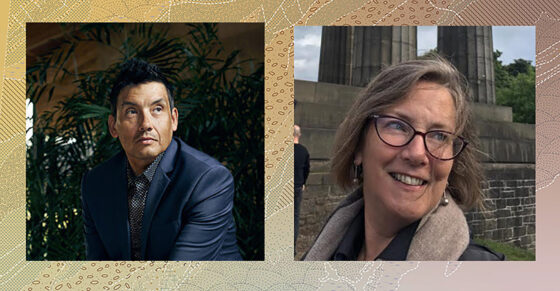 Architects, planners, politicians, and members of the public sediment values in the built environment through their choices of what to preserve, what to demolish, what to adaptively reuse, and what to build anew.
Room One Thousand, UC Berkeley's architecture journal, is pleased to present a conversation on historical sedimentation in the built environment with Chris Cornelius and Donna Graves.
This conversation brings together two scholars and practitioners of architecture and historic preservation, respectively. They will discuss how architecture plays an active role in historical terrains and how humanity plays an active role in architectural terrains via memory, societal narratives, identity, perception of place, and more.
---
Donna Graves is an independent historian and urban planner based in Berkeley, CA. She develops interdisciplinary public history projects that emphasize social equity and sense of place. Her involvement in projects that weave together local histories, preservation, art and community participation began with her tenure as executive director of The Power of Place, which received national acclaim for its ground-breaking work in interpreting the history of downtown Los Angeles through urban design, historic preservation and public art. Graves holds an M.A. in Urban Planning from UCLA, an M.A. in American Civilization from Brown University, and a B.A. in American Studies from UC Santa Cruz. She has lectured widely and taught about interdisciplinary approaches to developing public history projects, and new ways of thinking about cultural heritage conservation. She is an Advisor to the National Park Service's Asian American/Pacific Islander Theme Study and serves on the Board of Advisors for the National Trust for Historic Preservation. Recognitions for Graves' work include the Loeb Fellowship at Harvard GSD, the Vernacular Architecture Forum's first Advocacy Award, the California Governor's Historic Preservation Award, the Environmental Design Research/Places Research Award and a Fulbright Specialist Award.
Chris Cornelius is a citizen of the Oneida Nation of Wisconsin. He is Professor and Chair of the Department of Architecture at the University of New Mexico. He is the founding principal of studio:indigenous. Cornelius was a collaborating designer with Antoine Predock on the Indian Community School of Milwaukee. He is the recipient of numerous awards and honors, including the inaugural Miller Prize from Exhibit Columbus, a 2018 and 2022 Architect's Newspaper Best of Design Award, and an Artist residency from the National Museum of the American Indian. His work has been exhibited widely, including at the 2018 Venice Architecture Biennale. Cornelius was the Spring 2021 Louis I. Kahn Visiting Assistant Professor at Yale University.