EVENTS
Destin Jenkins: Who Runs This Town? Debt, Privatization, and the Abdication of the American City | City & Regional Planning Speaker Series
Thursday | Nov 30, 2023
3:30pm - 5:00pm
106 Bauer Wurster Hall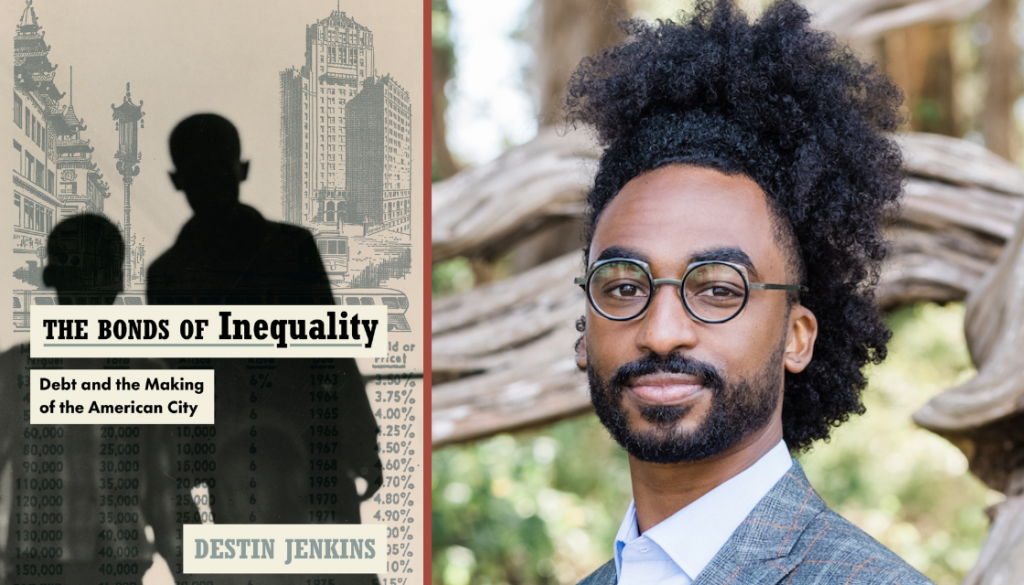 In this lecture, Destin Jenkins reflects on the field of urban history, and the relationship between debt and postwar inequality.
About the speaker
Destin Jenkins is a historian of capitalism and democracy in post-Reconstruction America. He earned his PhD in modern U.S. history from Stanford University. Before joining the faculty at Stanford, he was the Neubauer Family Assistant Professor of History at the University of Chicago. He has held fellowships at the Charles Warren Center for Studies in American History at Harvard University and the Robert L. Heilbroner Center for Capitalism Studies at The New School. He is the author of The Bonds of Inequality: Debt and the Making of the American City, and co-editor of Histories of Racial Capitalism.
Co-sponsored by Global Metropolitan Studies
f you require accommodation to fully participate, please call 510.642.3256 or email dcrpadmin@berkeley.edu at least 10 days prior to the event.