EVENTS
DCRP Speaker Series: Sara Safransky, Vanderbilt University
Friday | Sep 23, 2022
2:00pm - 3:30pm
On Campus
Building: Bauer Wurster Hall Room Number: 106

"The City After Property: Abandonment and Repair in Postindustrial Detroit"
In the early 2010s, the Motor City became a laboratory for reimagining postindustrial futures. A skeleton of its former self, city officials classified a staggering 150,000 lots—more than a third of Detroit's land—as "vacant" or "abandoned," designations that elided as much as they revealed. The notion of a city with too much land grabbed media headlines. As plans unfolded to shrink and green Detroit, a paradox emerged. While the city's crisis was characterized in terms of an overabundance of vacant and de-facto public land, many residents faced foreclosures, evictions, and barriers to tenure and ownership.
In this talk, Sara Safransky draws from A People's Atlas of Detroit (2020) and her forthcoming book "The City After Property" to explore the complex questions of justice at the heart of this paradox. To understand how a city could have too much land but not enough to go around, Safransky rereads narratives of postindustrial decline. She argues that to more adequately confront the politics of abandonment that shape struggles over urban futures, we must get beyond seeing property as simply a thing that one owns (i.e., the land itself) and interrogate it as a historical and racialized construct, an ideology, and a moral force that shapes selves and worlds. In other words, we must ask what comes after property?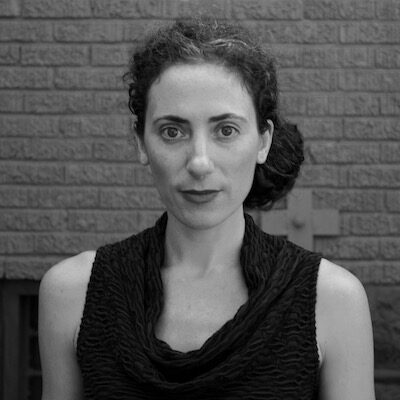 Sara Safransky
Safransky is a human geographer and Assistant Professor in the Department of Human and Organizational Development at Vanderbilt University. She is the co-editor of A People's Atlas of Detroit and co-producer of its sister documentary, A People's Story of Detroit. Her writing can be found in Antipode, International Journal of Urban and Regional Research, Environment & Planning D, Urban Geography, and elsewhere.