EVENTS
Curator Walk-Through
Thursday | Aug 17, 2023
12:15pm - 1:00pm
Environmental Design Library, Bauer Wurster Hall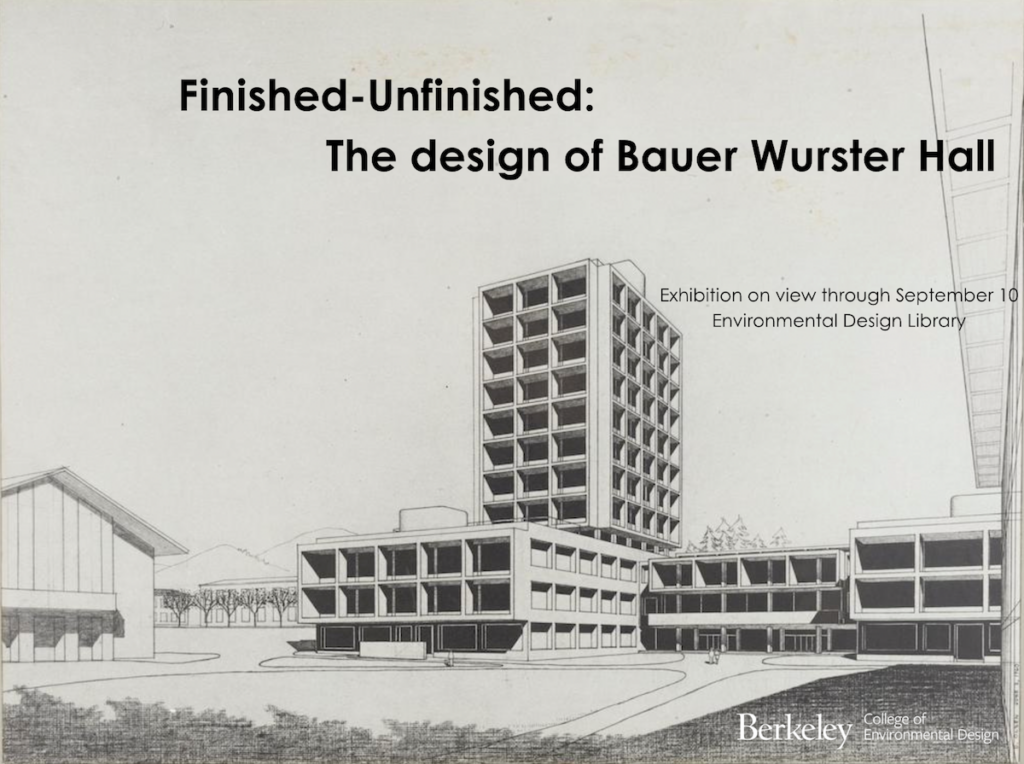 Join Betsy Frederick-Rothwell, curator of the Environmental Design Archives, for a walk-through of the exhibition Finished-Unfinished: The design of Bauer Wurster Hall.
Finished-Unfinished tells the story of Bauer Wurster Hall's design: how it came to be and how it was imagined to persist into the future. It traces the building's history from initial conceptual designs to the 2014 addition of the Digital Fabrication Lab through sketches, architectural drawings, and photographs.
If you require accommodation for effective communication or information about campus mobility access in order to fully participate in this event, please contact designarchives@berkeley.edu or 510.642.5124 at least 10 days prior to the event.