EVENTS
Cathy Simon | Occupation: Boundary — Art, Architecture, and Culture at the Water
Thursday | Nov 2, 2023
6:30pm - 7:30pm
112 Bauer Wurster Hall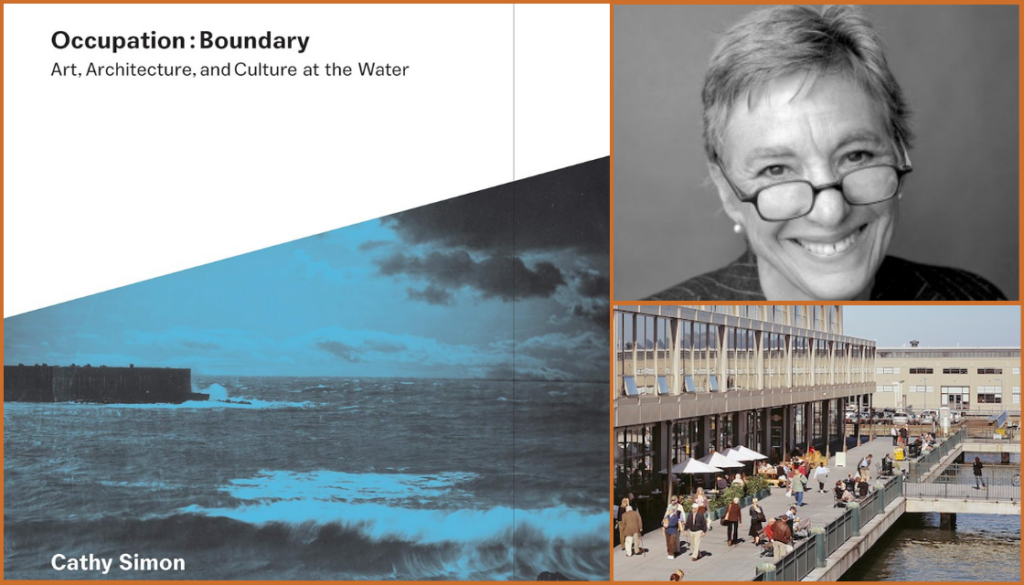 In this presentation, architect Cathy Simon, FAIA, explores social, political, and cultural factors influencing the evolution of the urban waterfront. At a moment that demands innovative approaches to the transformation of coastal cities, and strategies to foster resilient boundaries, Simon recounts her career building at and around the water's edge and in service of the public realm.
About the Speaker
Cathy Simon, FAIA, was a cofounder of the San Francisco-based interdisciplinary design practice SMWM (Simon Martin-Vegue Winkelstein Moris), one of the country's largest women-owned firms when it was created in 1985. The partners' vision was to create a truly integrated and interdisciplinary practice with a focus on collaborative, contextual design with a social purpose. Notable projects include the complete renovation and transformation of the landmark San Francisco Ferry Building; the San Francisco Conservatory of Music; buildings at Bard College; public libraries in Newport Beach and Cupertino, California; master plans for Stanford, Harvard, Brown, Bard, and NYU; and urban planning projects for the Mission Bay and Hunters Point districts in San Francisco and Boston's Central Artery. SMWM merged with Perkins + Will in 2008.
Free and open to the public.
If you require accommodation to fully participate in this event, please email designarchives@berkeley.edu at least 10 days prior to the event.