EVENTS
Architecture Lecture Series: Michael Young, Esherick Visiting Professor of Practice + Bryan Young
Wednesday | Oct 26, 2022
6:10pm - 7:00pm
On Campus
Building: Bauer Wurster Auditorium
The lecture entitled "No Hobby" will consist of brief presentations of the two practices followed by a discussion about architecture, teaching, publishing, video games, movies, and weird drawings.
Sponsored by the Joseph Esherick Endowment
Michael Young, Young & Ayata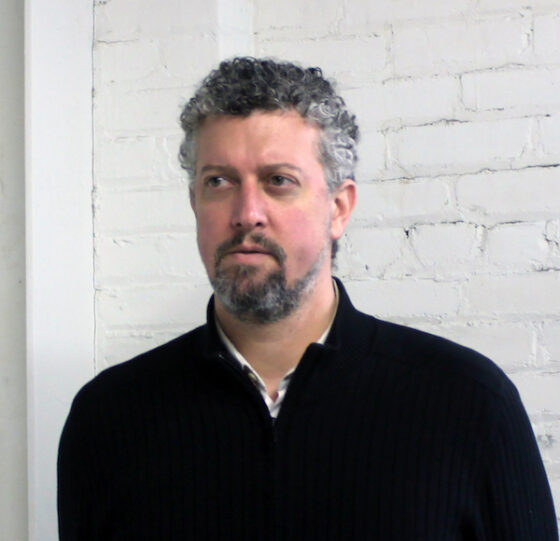 Michael Young is an Assistant Professor at The Irwin S. Chanin School of Architecture at the Cooper Union. He is the recipient of the 2019-20 Rome Prize from the American Academy of Rome. Formerly, he was a Visiting Assistant Professor at Princeton University and Visiting Lecturer at SCI-Arc. In the Fall of 2016 he was the Louis I. Kahn Visiting Assistant Professor at Yale University.
He is the author of Reality Modeled After Images (Routledge, 2021) and The Estranged Object (Graham Foundation, 2015) Michael received his Masters of Architecture from Princeton University and his Bachelor of Architecture from Cal Poly San Luis Obispo. Michael is a Registered Architect in the State of New York.
Young & Ayata formed in New York in 2008 to explore the conceptual and aesthetic possibilities of architecture and urbanism. The practice is dedicated to both built commissions and experimental research. The practice views the reality of contemporary building as a provocation for architectural form, material and technology. In following these trajectories it is necessary to understand architecture in its historical processes. Both principals teach and view the educational experience as crucial to the continual development of architectural ideas.
Young & Ayata are the recipients of the 2016 Design Vanguard Award from Architectural Record. The Apartment building DL1310 designed in collaboration with Michan Architecture received the 2019 Progressive Architecture Award from Architect Magazine. In 2015 they were one of two first prize winners in the International Competition for the New Bauhaus Museum in Dessau, Germany. They were finalists in the 2015 MoMA YAP Program in Istanbul, Turkey. In 2014, the partners were the recipients of the Young Architects Prize from Architectural League of New York, and their entry in the open international competition for the Dalseong Citizen's Gymnasium in South Korea received an honorable mention.
A manifesto titled The Estranged Object: Realism in Art and Architecture, written by Michael Young with the projects of Young & Ayata was published in the Spring of 2015 by the Graham Foundation. Recently, the firm's work was exhibited at the Museum of Modern Art, the Istanbul Modern, the Graham Foundation, Yale University, SCI-Arc, and Princeton University.
Bryan Young, Young Projects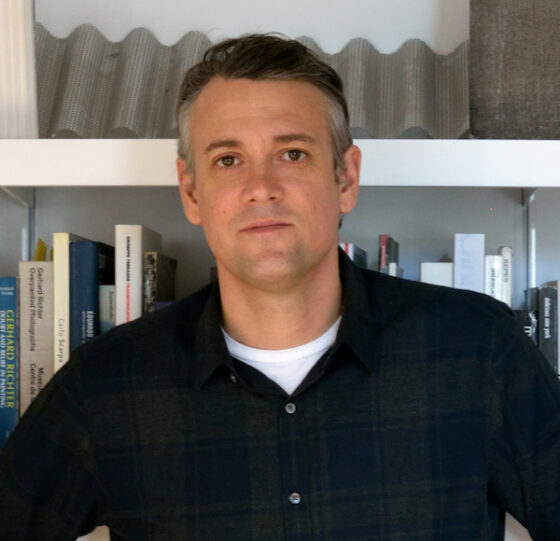 Bryan Young received his Master of Architecture with distinction from Harvard University in 2003, where he was awarded the AIA Henry Adams Medal and the Thesis Prize for his spatial diagrams on Donkey Kong and Pac-Man. He received his Bachelor of Arts with highest honors from UC Berkeley in 1997.
Since 2009 he has taught graduate-level architecture design studios and seminars at universities including MIT School of Architecture + Planning, Columbia GSAPP, Parsons School of Design, Syracuse University School of Architecture, and The Cooper Union. Prior to establishing his studio, Young was a senior associate at Allied Works Architecture and previously worked for ARO, SOM and Peter Pfau.
Young Projects is an architecture and design firm based in New York City. The scale of our work stretches to include buildings, interiors, furniture, material prototypes and objects of curiosity. In most of the work there is an emphasis on making, material sensation, figuration and spatial complexity. Building typology is often a focus of inquiry. Hybrids and ambiguity exist in favor of singularity.
Current projects include a three-story 40,000sf renovation for Steelcase overlooking Central Park; a 33,000sf ground-up mixed-use building in Colorado, a 19-acre residential masterplan in Colorado, a 35,000sf office project for Galaxy Digital's headquarters in Manhattan; multiple free-standing houses and gut renovations; prototypes for Paola Lenti and several pieces of furniture. In 2018, Noah Marciniak became a partner in the office, bringing a unique dedication to researching construction technology and a new consideration of material detailing. Mallory Shure became a partner in 2020 and contributes her wide-ranging expertise on cultural and institutional projects, schools, libraries, and other public work.
Young Projects' work has been widely published and has received numerous awards including an AIA NY Merit Award for Six Square House in 2021, Design Vanguard from Architectural Record in 2020, The Architectural League of New York's Emerging Voices award in 2020, a Progressive Architecture (P/A) Award from Architect Magazine for Glitch House in 2018, an AN Award for the MALI Museum proposal in 2017, and an Azure Award for "Best New Interior Product" for the pulled plaster panels in 2017. In 2016 Young Projects received the "New Practices New York" award from AIA NY. In 2013 Young Projects received The Architectural League of New York's League Prize.
Recent nominations include two Mies Crown Hall Americas Prize (MCHAP) for the Retreat in the Dominican Republic and the Six Square House (pending 2022). A nomination for the Marcus Prize from the University of Wisconsin in 2021 and a nomination from American Academy of Arts and Letters Architecture Awards also in 2021.
Studio Work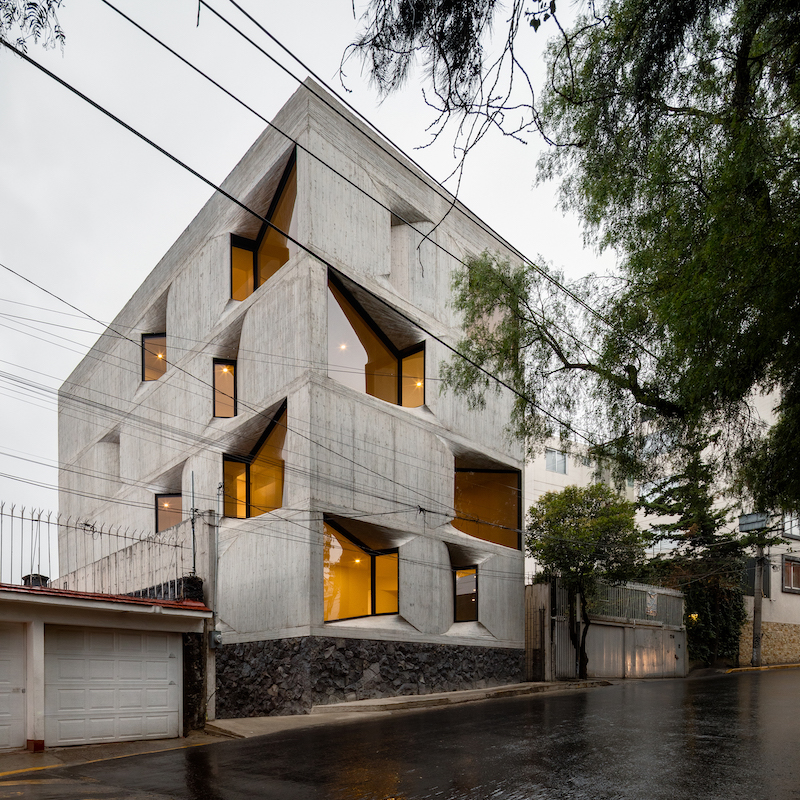 (DL1310 Apartments, Young & Ayata)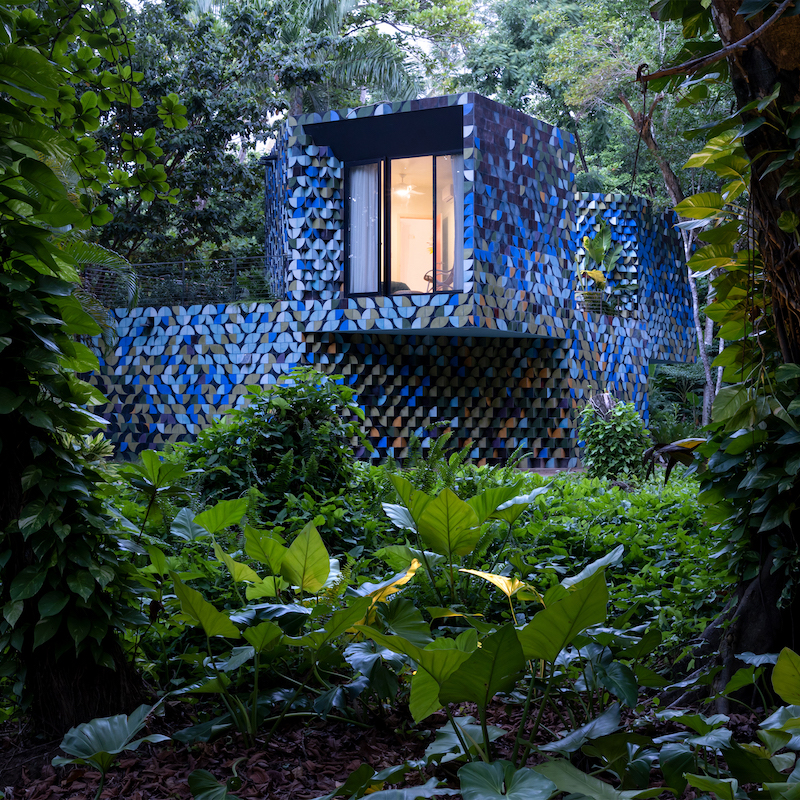 (Glitch House, Young Projects)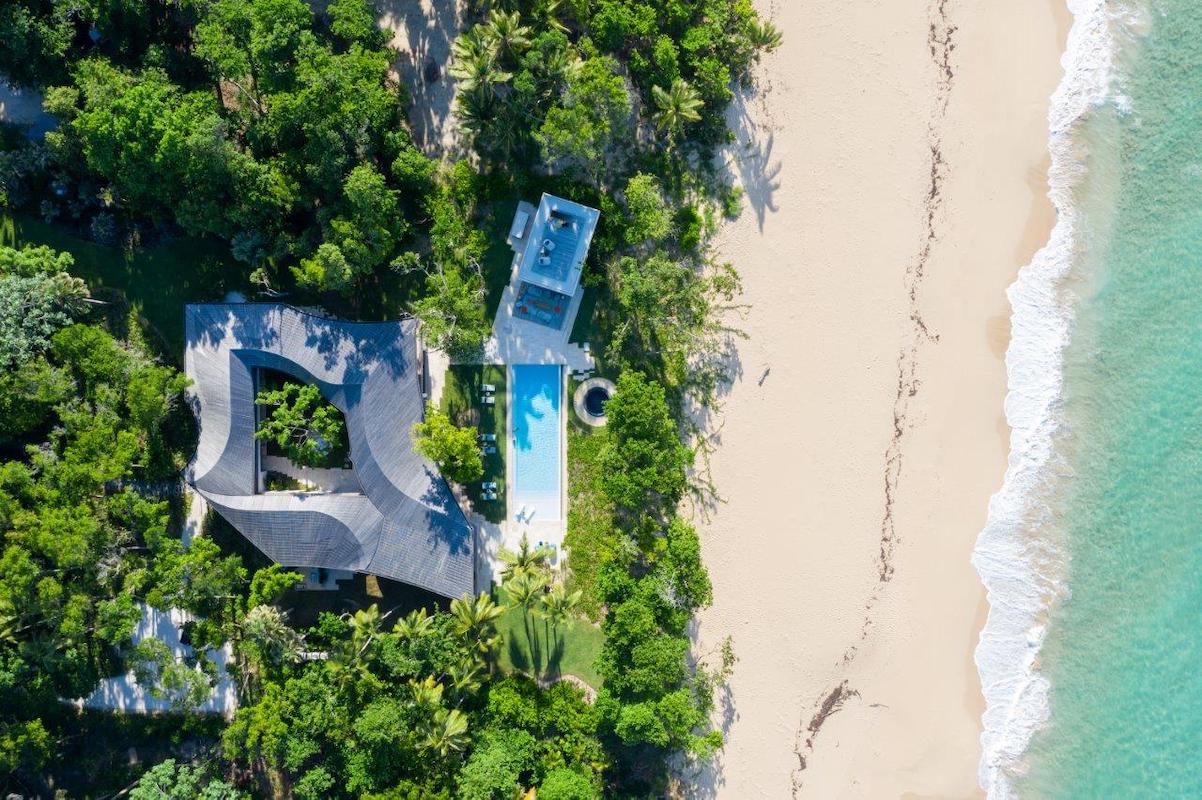 (Playa Grande, Young Projects)